To Be Announced, Bob, Creative Signature
Uncovering Your Creative Signature – The Elements of Drawing and Painting the Landscape, Plein Air and the Studio
Join Casa co-founder, Artist Robert Masla as he shares with you some of his favorite spots and techniques for painting the natural beauty in and around the Boca
Weeks of: Saturday, February 28 – Saturday, March 7, 2015
Spend a week in paradise painting with Bob at some of his favorite places in and around the Boca.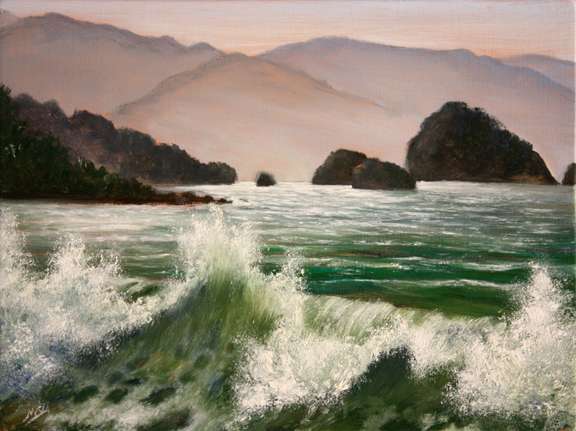 Masla, "Late Afternoon, After the Picnic, (wave study)"
alkyd on prepared panel, plein air, 9″ x12″
– a favorite beach near the Casa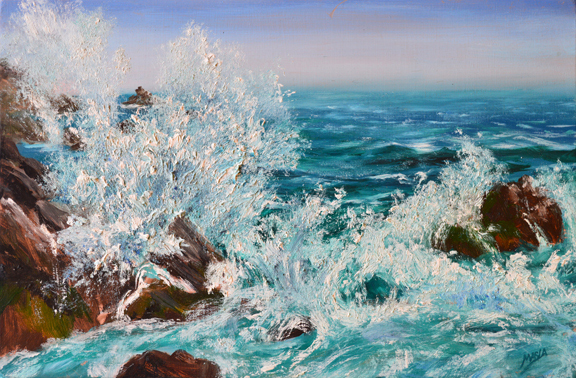 Masla, "Crashing at Myto"
alkyd on prepared panel, plein air, 9″ x13.75″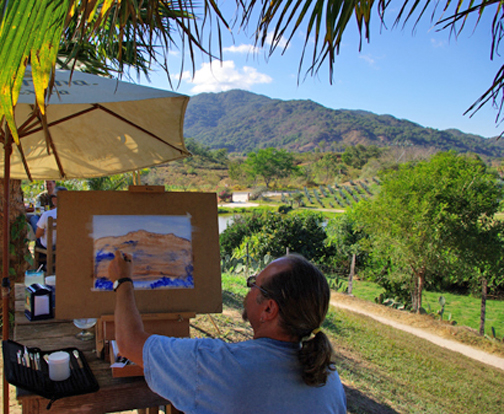 Bob giving plein air demo in the mountains of El Tuito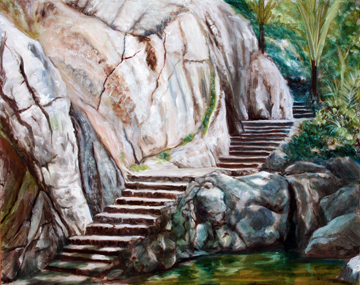 Robert Masla, "Stairs at Colomitos, Boca", plein air, alkyd oils on canvas, 18″x24"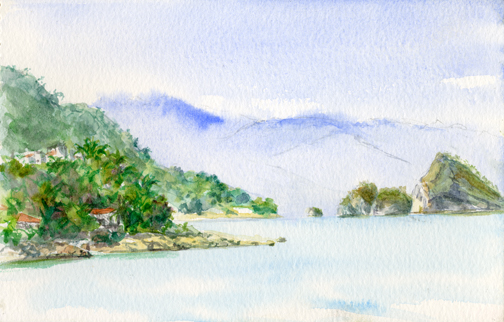 Robert Masla, "Los Arcos from the Coastal Highway", plein air watercolor and pencil sketch on paper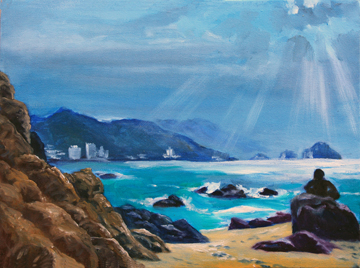 Robert Masla, "Brahm at Conchas Chinas", plein air sketch, alkyd oils on canvas, 9″x12"

Robert Masla, "The American Falls", plein air, alkyd oils on canvas mounted on board, 8″x16"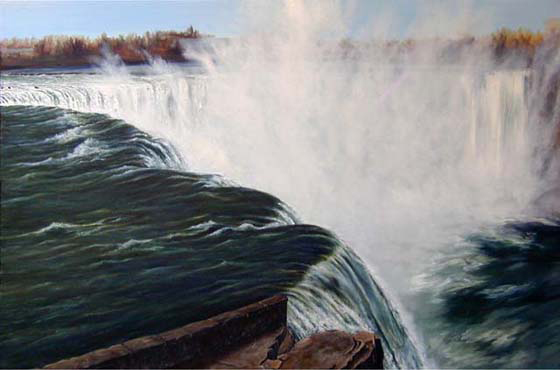 Robert Masla, "Looking into the Falls", plein air, alkyd oils on linen, 24″x36"
Join Masla in the atelier atmosphere of the nurturing and supportive environment of his studio South, Casa de los Artistas, in Boca de Tomatlan, for a week focusing on an intensive yet fun drawing and painting experience. We will take advantage of the beautiful Boca and surrounding areas that offer unlimited details and vistas for both study and generating the inspiration necessary to fill our work with the passion of nature.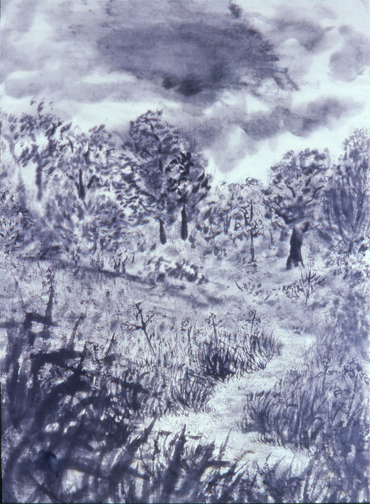 Robert Masla, "Ward Acres, Place of Predilection", plein air sumi-e brush and ink on rice paper
Masla will provide demonstrations each day in a variety of media of different ways for approaching plein air painting as well as sharing techniques in various media required to portray the illusion of depth, solidity, liquidity, atmosphere and light. Attention will be given to the emotional response and connection to the landscape and our conveying our response to it though our art. He will gently guide you to uncover your unique signature expression to give "life energy" to your creations. You will leave the workshop with a greater understanding of the techniques for rendering rocks, sea and sky, and the quaility of light as well as an expanded sense of the passion and connectedness required to imbue your work with this vital energy.

Robert Masla, "Casa Andreas", plein air and studio, alkyd oils on paper
---
SEMINAR IS LIMITED !
REGISTER NOW TO RESERVE YOUR PLACE!
BOOK YOUR FLIGHT EARLY
You can reserve your place with a $500. credit card deposit, (no surcharge) or pay in full (surcharge applies)