March 17 – 24, 2018, Veronica Monet – Erotic Empowerment = Creative Rebirth
 Erotic Empowerment = Creative Rebirth
A Workshop for Women with Veronica Monet:
Veronica Monet, ACS: founder of the Exquisite Partnership Formula ™
Women's Erotic Birthright is Rising! Join Us for the Fun and Fully Realize Your Erotic Empowerment!
It's never just about sex. But we must make peace with our body before we can make love. Find out how your heart decides what it feels like. And how you can take charge of your erotic and creative destiny!
Many women are frustrated, bored or even afraid of sex. And they have a variety of ways of coping with those less than pleasant emotions. They might avoid sex. Or endure sex. Or convince themselves that this is as good as it can get.
But the fact is that your sexual energy fuels all your creativity and your life itself. So when you are feeling frustrated, bored or fearful about your sex life, your life also becomes frustrating, boring or fearful.
I offer the best solution to your frustration, boredom or fear because I begin by teaching how to assert your no before I teach you how to say yes to pleasure. This creates maximum safety and total empowerment for you.
You will not feel rushed or pressured or embarrassed. I will help you find your truest expression of your sexual energy to empower every aspect of your life.
I know what I am doing because I have walked this path myself – from rape survivor to sexually empowered and free – from post-menopausal reset to post-menopausal supercharged! If I can do it, you can too, with my help.
I am on a mission to unleash your Divine Feminine in all her glory: assertive and nurturing, sensual and creative, intuitive and intelligent – fully empowered to bring your unique gifts and talents to yourself, those you love and the world. If you are a woman who is rising into the fullest expression of yourself, then I have many gifts to help you in your journey!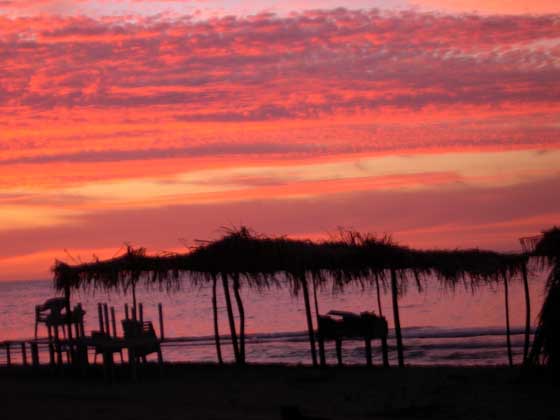 Come and join us in the tropics this winter, in the charming fishing village of Boca de Tomatlan at one of the most arts oriented creative spaces in Latin America – Casa de los Artistas. When you are not directly engaged in the workshop there are wonderful activities planned for you to delight and inspire: A boat trip to the National Coral Reef State Park, Los Arcos, with opportunities for seeing dolphin and whales and onto a beach for a wonderful picnic. Another day stroll through the award winning Puerto Vallarta Botanical Gardens where we will have a wonderful lunch at their gorgeous hacienda restaurant. Hike the jungle paths along the ocean or simply lay on the beach and soak in the sun. Dine on wonderful cuisine and you engage in conversation with new friends. Join us for what will surely be and incredible week!
This workshop is for women who have female genitals and want to be fully sexually autonomous and erotically empowered. There will be no nudity or sexual touching but you can count on a plethora of exciting and fun discoveries as well as exercises and games designed to enlighten and delight!
SEMINAR IS LIMITED !
REGISTER NOW TO RESERVE YOUR PLACE!
BOOK YOUR FLIGHT EARLY
You can reserve your place with a $500. credit card deposit, (no surcharge) or pay in full (surcharge applies)