Gina Ogden & Tina Nevin

Dr. Gina Ogden is a family therapist, sex therapist, longtime student of ceremonial shamanism, and author of The Heart and Soul of Sex, Women Who Love Sex, and The Return of Desire. Her pioneering survey on sexuality and spirituality (ISIS) provides scientific foundation for her transformational workshops and retreats. Gina's work has fans all over the world, including cultural historian Riane Eisler, holistic physician Christiane Northrup, and couples expert Esther Perel. She has keynoted scientific conferences and appeared on media shows from talk radio to Oprah.
"Awesome! Absolutely amazing place for workshop/vacation. Bob and Monica provide such a warm and welcoming environment. Gina is Superb! We can't say enough about our Casa Experience. The atmosphere and setting, (Boca!), the people and the food made our experience as wonderful as we could really have hoped. – a 10, no question!" – Pam and Todd Pressman, N.J.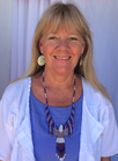 Tina Nevin from Sweden, is a Nurse-Midwife and an expert on female sexuality. She is a certified sex counselor, ISIS practitioner/educator, a board member of the ISIS Network, and an international speaker as well as the author of the book "Pussypedia" – all you need to know about the female genitals".
Her work with sexual health, rights and gender issues always focus on everybody's right to their own body and sexuality. Her passion is to find ways to empower clients in the search for the path towards sexual wellbeing and for many years she has worked with clients who live with HIV and now also with persons living with cancer.
Tina moved to Canada in 1972 and for many years she lived with and became part of a family in the Mi'qmak First Nation, Nova Scotia, Canada. She learned about the traditional ways of the Medicine Wheel and more. And even as she lives in Sweden today, she returns regularly to her First Nation family. The ISIS approach is integrated into her work as a sexologist and when meeting with Gina she loves to drum and play flute. 2015 will be the fifth workshop at Casa de los Artistas in La Boca for Tina.
---
February 27 – March 5, 2016
A Week of Creativity and Celebration
"Expanding the Isis Network"
with Gina Ogden, PhD, LMFT
assisted by Tina Nevin, N.M.
at Casa de los Artistas, near Puerto Vallarta, Mexico
Click to see details of this Workshop
Click to see details of this Workshop
To learn more about Gina visit www.GinaOgden.com