March 30 to April 6, 2019 Mario Andres Robinson
"Painting in Paradise – the Figure and Portrait in Watercolor" with Mario Andres Robinson"
---
Join master watercolor figure and portrait artist Mario Robinson for a week of painting in paradise at Casa de Los Artistas, March 30 to April 6, 2019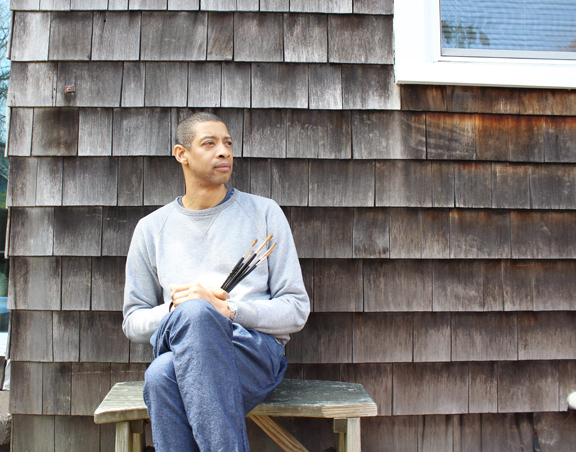 This workshop will focus on accurately drawing and painting the figure and portrait.
Students will execute detailed drawings from both a live model and from photograph, learning how to employ a monochromatic block-in to properly identify the values of the subject. The monochromatic block in is a key component to managing the proper values in a watercolor painting. The importance of this initial step will be thoroughly demonstrated. Once the values are established, a full application of color will be applied using thin glazes of transparent watercolor. The objective of the class is to demonstrate how a methodical approach increases the depth and sense of realism in paintings.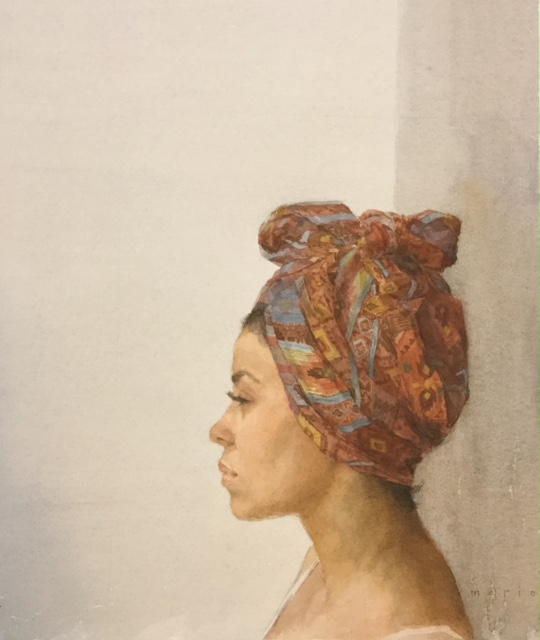 Mario Robinson, "Free Spirit", watercolor, 22.5" x 16.5"
Mario will give a demonstration each day and provide personal instruction throughout the class. He will also explain lighting the model for maximum visual impact as well as discuss the materials and properties of watercolor.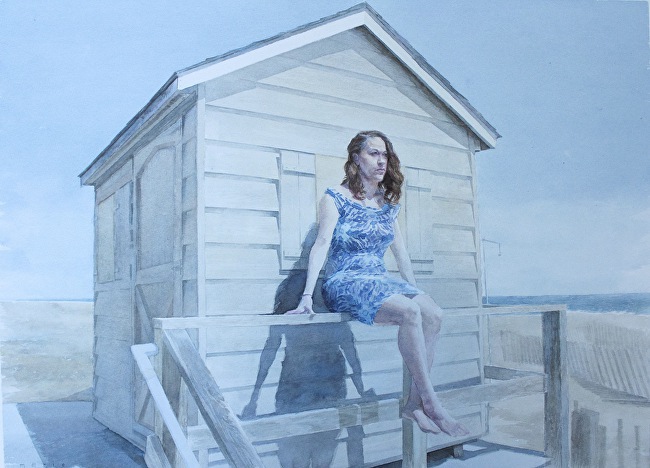 Mario Robinson, Off Season, watercolor, 22" X 30"
Imagine the best art workshop vacation of your life: Painting in a charming fishing village inspired by exotic locals along the gorgeous Pacific coast of Mexico , with master watercolor painter Mario Robinson ! Immerse yourself in the joys of authentic Mexican village life at one of the most beautiful and arts oriented locales in Latin America, Casa de los Artistas, in the serene village of Boca de Tomatlan, 10 miles south of Puerto Vallarta.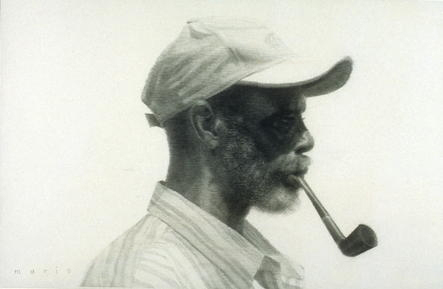 Mario Robinson, "George Dixon", graphite, 14" x 17"
Additional activities available at the Casa:
When you're not painting: during the siesta and Friday, your time is your own. Your hosts will offer you three wonderful activities during the week, which are included in the cost of your trip (see this website for more details). Or you can relax on the beautiful beach, photograph the charming village, take a siesta, visit the zoo, go hiking, walking, sea kayaking, zip lining, shopping in the Mercado, or exploring the galleries and cafes. You can enjoy peaceful alone time, or hang out with other guests. Information & Registration: (413) 625-8382 or 413 335-4295.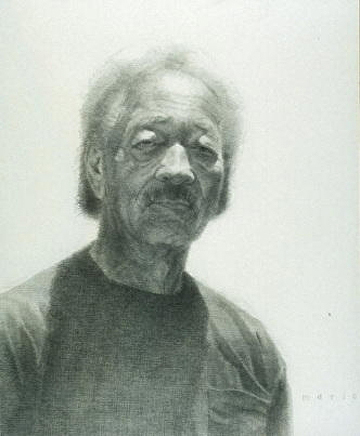 Mario Robinson, "Floyd, graphite, 14" x 17" 
Mario Robinson, "Beauty Marks", graphite, 16" x 14"
Join master figure and portrait artist Mario Robinson at Casa de los Artistas for the most unique and rewarding workshop/vacation experience available.
Please call us with questions (413) 625-8382 or (413) 335-4295
or write bob@MaslaFineArt.com
SEMINAR IS LIMITED !
REGISTER NOW TO RESERVE YOUR PLACE!
BOOK YOUR FLIGHT EARLY

You can reserve your place with a $500. credit card deposit, (no surcharge) or pay in full (surcharge applies)