February 25 – March 4, 2017, Paul McCormack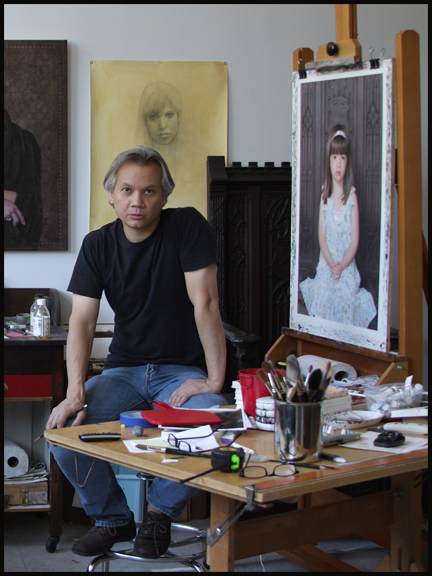 Paul in his Studio
February 25 – March 4, 2017, Painting the Watercolor Portrait from Photo Reference, in Paradise with master portrait painter Paul McCormack.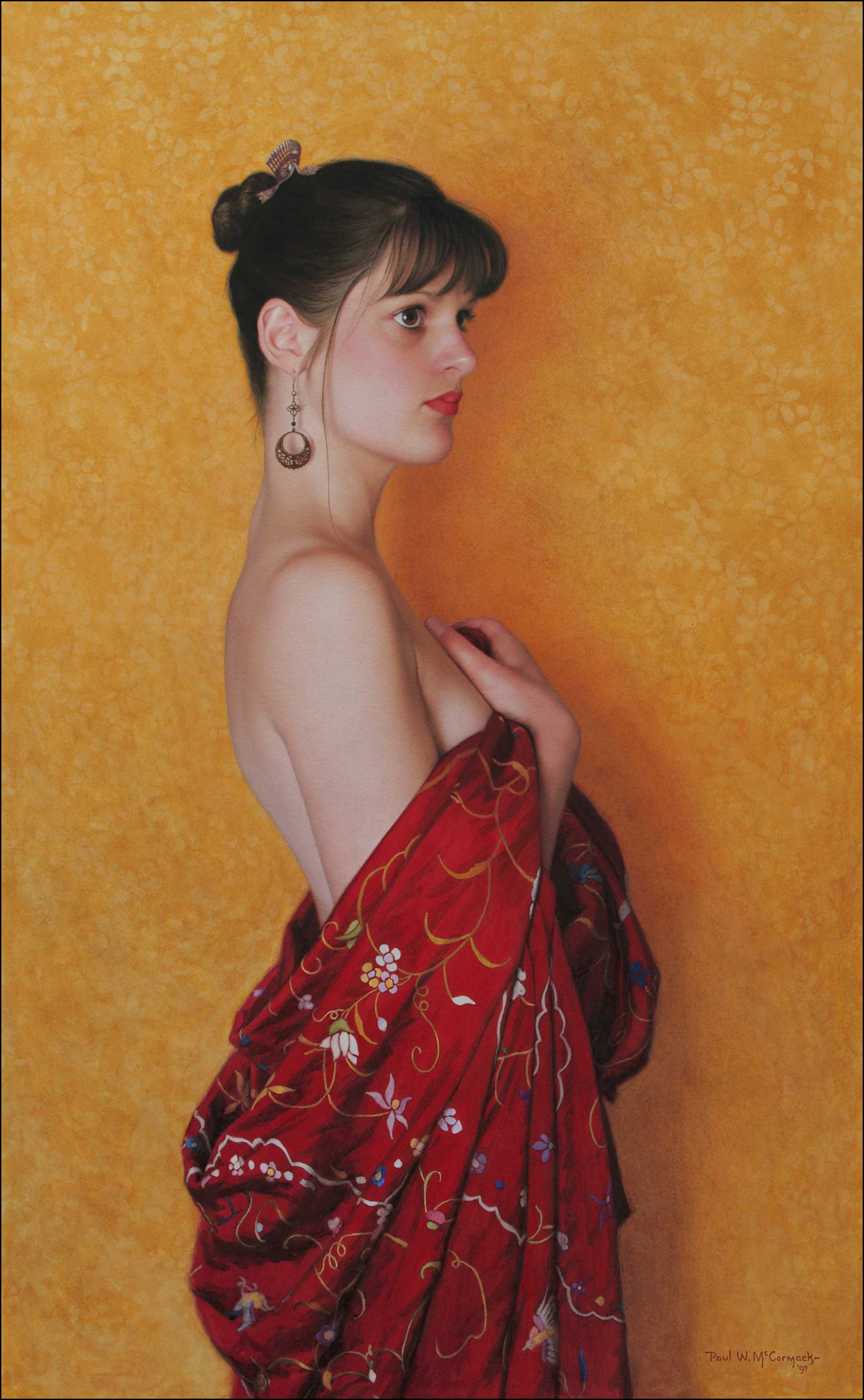 Paul McCormack, "Expectations", watercolor – 37″ x 23″
In today's competitive market of portraiture all professional artists eventually find that it's necessary to learn how to properly work from photographic reference. In addition to Paul's regular course of instruction, lectures on the first day will start with a live Mexican model wearing traditional dress. Paul will include how to take good photographic reference shots, lighting and posing your subject, creating preparatory reference sketches of the subject, and printing your own photos for optimal color and how to deal with distortion.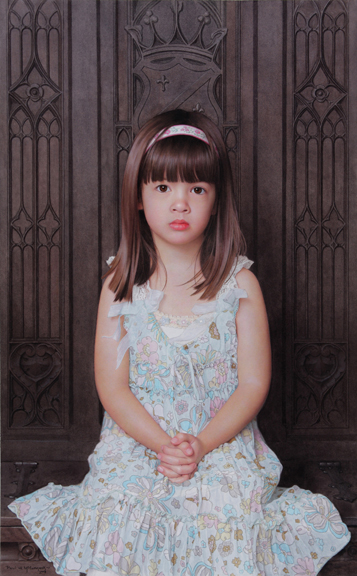 Paul McCormack, Daughter of Hope, watercolor – 36″ x 23″
For the exacting realism found in Paul's work, most of the first day of hands on work will focus primarily on the drawing aspect of the portrait. Photographs of a model will be supplied to the student. With instruction on the proper use of angles, plumb lines and relative measurement, students will learn how to acquire correct proportions in order to achieve a likeness of the model. Using this method a line drawing will be executed by the student on drawing paper and broken down into 2 values of light shadow. The drawing will then be transferred to a sheet of 140lb cold pressed watercolor paper that has been pre-stretched. As the course continues, this intensive 5 day workshop will then focus on painting and the 3 basic watercolor techniques that Paul uses to execute all of his watercolor paintings; wet-into-wet, wet-onto-dry (glazing) and his signature dry brush technique. Lectures will include basic color theory, how to see and execute correct value relations, proper treatment of edges, and so much more.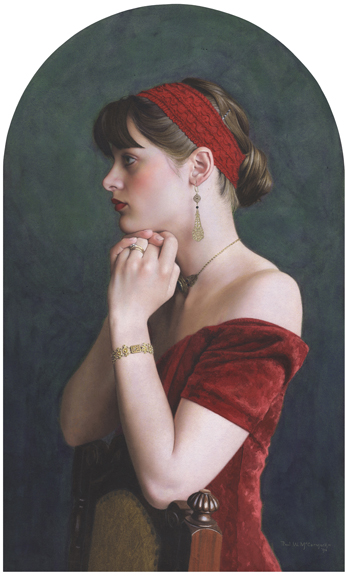 Paul McCormack, Hope, watercolor – 27.5″ x 17″
When not working in the studio, participants will enjoy the unique and inspiring excursions provided in the Casa Experience. Bring your camera and sketchbook for gathering reference material of all kinds; from the unique beauty of the tropical landscape of the region, the flora of the Botanical Gardens to the warm smiles of the local children, fisherman and other residents of the Boca.
All painters will benefit from a week of Painting the Watercolor Portrait in Paradise with Paul McCormack
SEMINAR IS LIMITED ! REGISTER NOW TO RESERVE YOUR PLACE! BOOK YOUR FLIGHT EARLY You can reserve your place with a $500. credit card deposit, (no surcharge) or pay in full (surcharge applies) Go to the Payment Page >>