March 11 – 18, 2017, Karlyn Holman
Painting in Plein Air and the Studio with Renowned artist and instructor Karlyn Holman
Workshop at the Casa with Karlyn Holman – March 11 -18, 2017
To see lessons and video from Karlyn's books and DVD, "Watercolor Without Boundaries" and "Watercolor, The Spirit of Spontaneity" scroll towards the bottom of this page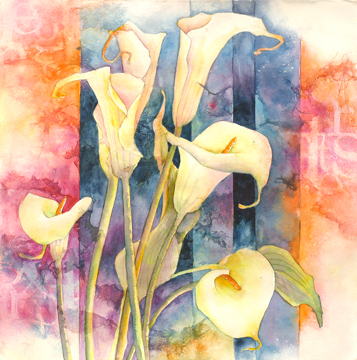 Karlyn Holman – watercolor mixed media
Imagine the best art workshop vacation of your life: Painting in a charming fishing village and other exotic locals along the gorgeous Pacific coast of Mexico, with inspirational workshop leader Karlyn Holman! Join this internationally recognized artist for a unique week of painting in plein air and the studio in the charming and serene fishing village of Boca de Tomatlan.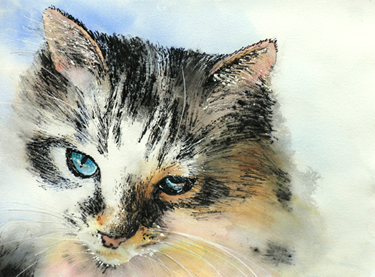 Karlyn Holman – watercolor
No on-location painting experience is necessary. All instruction and varied, daily itineraries and cultural excursions are provided to create for you a wonderful and successful trip. Karlyn has been teaching "en plein air" all over the world since 1989 and feels these experiences are of the most valuable learning experiences of her painting career.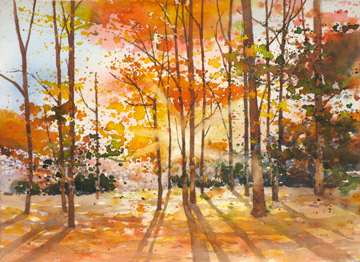 Karlyn Holman – watercolor
Painting "en plein air" is one of the best ways to remember a place. Karlyn says, "All my on location experiences have been challenging and have really increased my painting skills. I have learned so much about the importance of capturing light on the subject, editing out the unnecessary information and trying to zero in on an interesting center of interest." Join Karlyn on this wonderful adventure where beauty and inspiration are at every turn and the warmth and hospitality of the local people is palpable. Immerse yourself in this unique art experience and the joys of authentic Mexican village life at one of the most beautiful and arts oriented locales in Latin America – Casa de los Artistas. There will be demonstrations and organized lessons every day as well as individual and group critiques during this all inclusive week long workshop. Time will be spent in the Casa's magnificent open air studio with sweeping views of the ocean, river and quaint village of Boca de Tomatlan, as well as painting at memorable, picturesque and exotic locations in plein air.

Renown artist Karlyn Holman shares with us some of her techniques and artistic wisdom gleaned from her plein air painting. She sent us this excerpt from her book/DVD – "Spirit of Spontaneity". She will be leading a workshop at Casa de los Artistas, located in the charming fishing village of Boca de Tomatlan on Mexico's gorgeous Pacific Coast, March 11 – 18, 2017 – Join Us!
SEMINAR IS LIMITED !
REGISTER NOW TO RESERVE YOUR PLACE!
BOOK YOUR FLIGHT EARLY
You can reserve your place with a $500. credit card deposit, (no surcharge) or pay in full (surcharge applies)
To learn more about Karlyn Holman
Visit www.KarlynsGallery.com